52 Weeks of Gratitude is becoming increasingly challenging for me and it's not from a lack of things to be grateful for. Blogging just isn't a priority right now but hopefully I'll get my rhythm back. In the meantime, here's a list of movies I've seen within the past three weeks: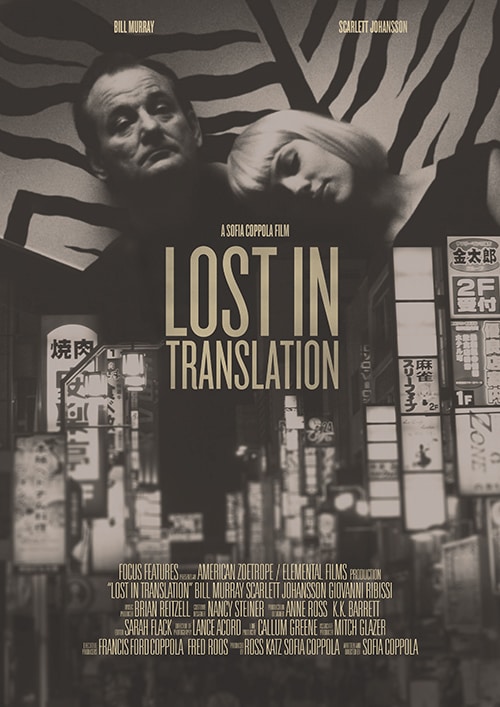 **************************
I have been slacking off with blogging or to put it more accurately, I'm on the verge of taking a break altogether. I started this Blogger blog out of a desire to "take blogging seriously." But as I exposed myself to the wonders of the blogosphere, even connecting myself to a network of bloggers who also love Jesus & community, I find myself echoing Bono when he sang that he still hasn't found what he's looking for.
Here is something I previously wrote on my Tumblr (which is still active) as a reminder:
I've never considered myself a serious blogger largely because I like to delete stuff even months after I've posted them. I don't know how many URLs in numerous blogging platforms I've deprived others of. It's like I never know what I want when I blog. Do I want people to care? Do I write for writing's sake? Do I want to share things that might interest people? I would say it's a bit of everything.
My previous blogs would suffer identity crises but now that my life is starting to have more structure, I'm slowly finding my voice and what I want my writing to be about. But in the midst of this developing "structure" starting late 2013-present, I'm already being prepped for another shift within the next few months as Carlo and I move into engagement and eventually marriage.




Having said all of that, I now have an idea of how I can blog with more purpose. Life transitions equal stories, stories equal blog posts, blog posts equal something that could bless someone. And so my goal would look something like this: to write

what I know

,

what I want

,

what I experience

,

what I hope would cause people to think more deeply about faith

,

communication, art, and community.

It's also my hope to have fruitful exchanges with people who might come across what I post. I don't want this to be a monologue.
Writing game face on.
**************************
I'm supposed to be on Week 8 of 52 Weeks of Gratitude last week but I haven't posted anything for Weeks 6 and 7. I've had them on my mind—Week 6 was all about how God uses books to almost always speak into my situation by shedding new light on something I'm pondering, apart from wisdom gleaned from Scripture. You know, those "This is just what I needed to read" kinds of books.
Week 7 would have been about how well-acquainted I am with Western culture while growing up in the East. I got the idea when I told Kimchi Taco I may be an Anglophile, after which he said something to the effect of my having "the best of both worlds" in terms of cultural knowledge. Week 8 would have been about how grateful I am for finishing school debt-free and just for education in general.
They were all in my head but they never left. Blogging isn't so much of a priority now than when I first (re)started. This is not an apology nor a goodbye letter (I've done far too many of those in different blogs to repeat here). I acknowledge that perhaps this is just part of my blog evolution as my writing style also evolves, keeping up with the turning tides of my life. A redesign here and there, experimenting with a series, link-up, and what have you.
Because blogging hasn't been a priority, I didn't really carve out time to type up post drafts. I've been thinking a lot about the upcoming conference at work to help me decide whether or not I'll resign from my job. Then there's grad school application which I've only begun to attend to and the remaining four months leading up to our wedding.
In other words, life is happening and I just want to read more to expand what I put on this blog. As much as I enjoy documenting things in the day-to-day, I want to explore and write about the other interests I claim I have—the intersections of faith, art, communication, community, and more recently, justice.
Where is this headed? I am so hungry for growth, for expansion, for depth.