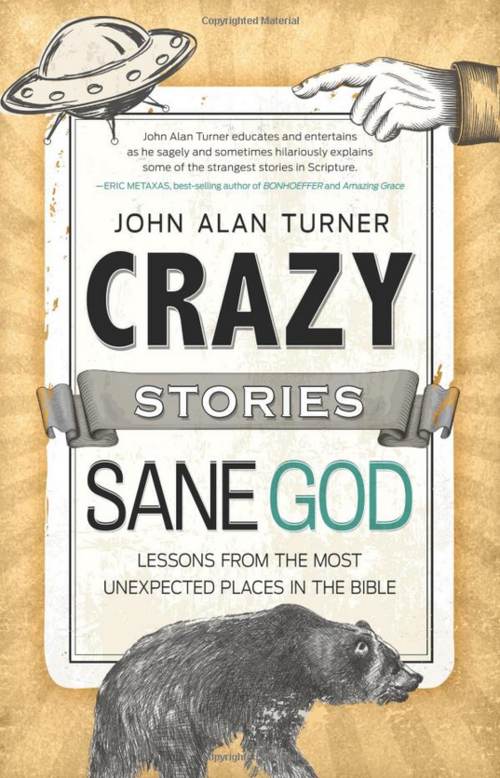 Besides Spurgeon's Morning and Evening on my iPad, which I read occasionally, there's really no "devotional" that I go through when diving into Scripture. But if there's one book that I know I would be so motivated to use as my "devotional book" it would be John Alan Turner's
Crazy Stories, Sane God
. I wouldn't mind pondering the stories of Elisha and the teenager-mauling bears, the significance of circumcision, or bizarre prophets during my morning reads.
One shouldn't expect a scholarly treatment of the thirty stories in John Alan Turner's book (there was a lengthy and angry review on Amazon by a guy who name-dropped academic books to compare with Turner's book. Um, I think he completely missed the point). What Turner does is give a source of insight for people like me who are so intrigued by the absurd stories found in the Bible. In each story Turner re-tells with accuracy, provides brief historical and cultural background, and concludes with either a Christological parallel or a revelation about the character of God. Crazy Stories, Sane God is a light, conversational read with nuggets of wisdom and wit that could (and should) spark further discussion, especially among those who think they could tame the Bible.
4/5 stars—Could still be beefed up. A discussion guide for the serious lay person would be nice.